PE Color Coated Aluminum Sheet
Brand :Alkonce
Product origin :Henan
Delivery time :30 days
Supply capacity :3000 tons/month
1.PE Color Coated Aluminum Sheet High quality, elegant and luxurious,shining;
2.PE Color Coated Aluminum Sheet Hypobarism whose weight is one thirds of the color aluminum sheet and is easy of machine-shaping;
scratch resistant, surface hardness is equal to sapphire;
3.PE Color Coated Aluminum Sheet Environmental and non-poisoned, the products all get the SGS ROSH;
antistatatic and non-dust absorption and easy to be washed, high resistance of handprint;
surface color is even and no difference, the oxide layer will never come off;
We can provide main products including: PE Color Coated Aluminum Sheet, pattern aluminum plate,
aluminum coil, color coated aluminum coil, aluminum circles,with a wide range of commercial alloys,
1060, 1070, 1100, 2A12, 2024, 3003, 3004,3105, 5052, 5083, 5754, 6061, 6063, 6082, 7075 etc .
PE Color Coated Aluminum Sheet Temper H24 H18 H16 H111 H112 O T3 T351 T4 T6 T651 etc
Its main products appliance in aerospace, aircraft, shipping, chemical industry, transportation,
electronic and electrical, especially these products can fill the blank in China market with its super size,
high precious and accurate Al hard alloy.
Alloy
AA1100. 3003. 3004. 3105. 5006. 5052. 3011. etc . etc.
Temper
H16, H18. H24. H26. H28
Thickness
From 0.013mm to 1mm
Width
Standard width 1240mm, 1270MM
Special width 1000mm. 1200mm. 1240mm, 1270mm. 1520mm. 1620mm
Diameter
Standard dia: 1200mm
Interior dia: 150mm.405mm. 500mm. 505mm. 510mm
Outer diameter: 1200mm
Weight
2.5 T/coil,3.0 T/coil
Coating thickness
PE:>=16 micron , PVDF:>=25 micron
Protective film
As per customer's request
Coating paint
PVDF, PE(Polyester), epoxy, polyamide, polyurethane
Color
Soid. metallic, high gloss.stone.timber.brush.mirror.sparkling,
RAL or by customer requirements.
Weight
As per customer's request
Surface
Embossed, mill finish, coated
Gloss
10-100%
Coating Hardness
(pencil resistance)
More than 2h
Coating adhesion
1J
Impact Resistance
No peeling or cracking(50 kg/cm)
Application
ACP.wall cladding.facades.roofs and canopies.ceilings.signboards.
blind window.display platforms.electrical panels.etc
Coating Thickness
PE coating:more than 16 micron
PVDF coating:more than 25micron
Different specification of Alkonce Color- Coated Aluminium Coil are available, We provide customized service.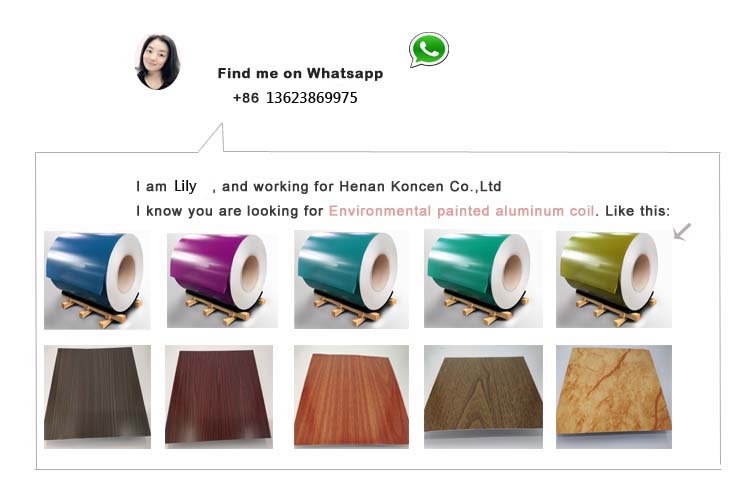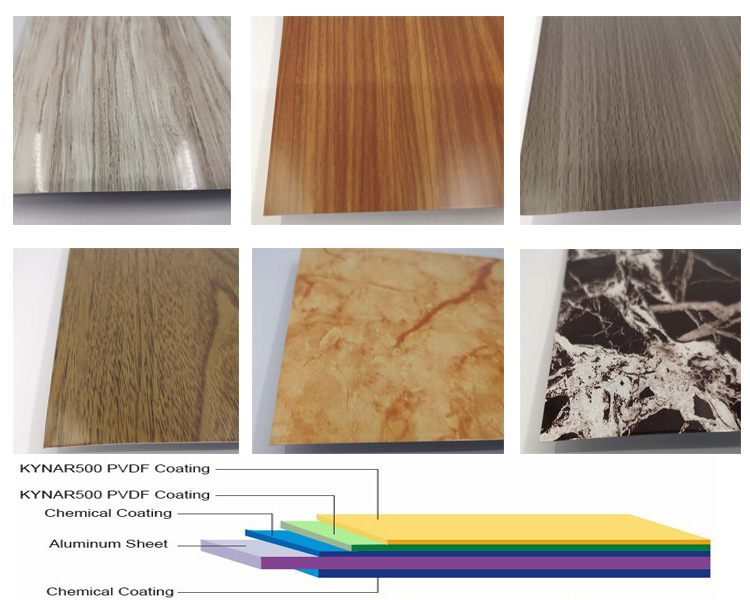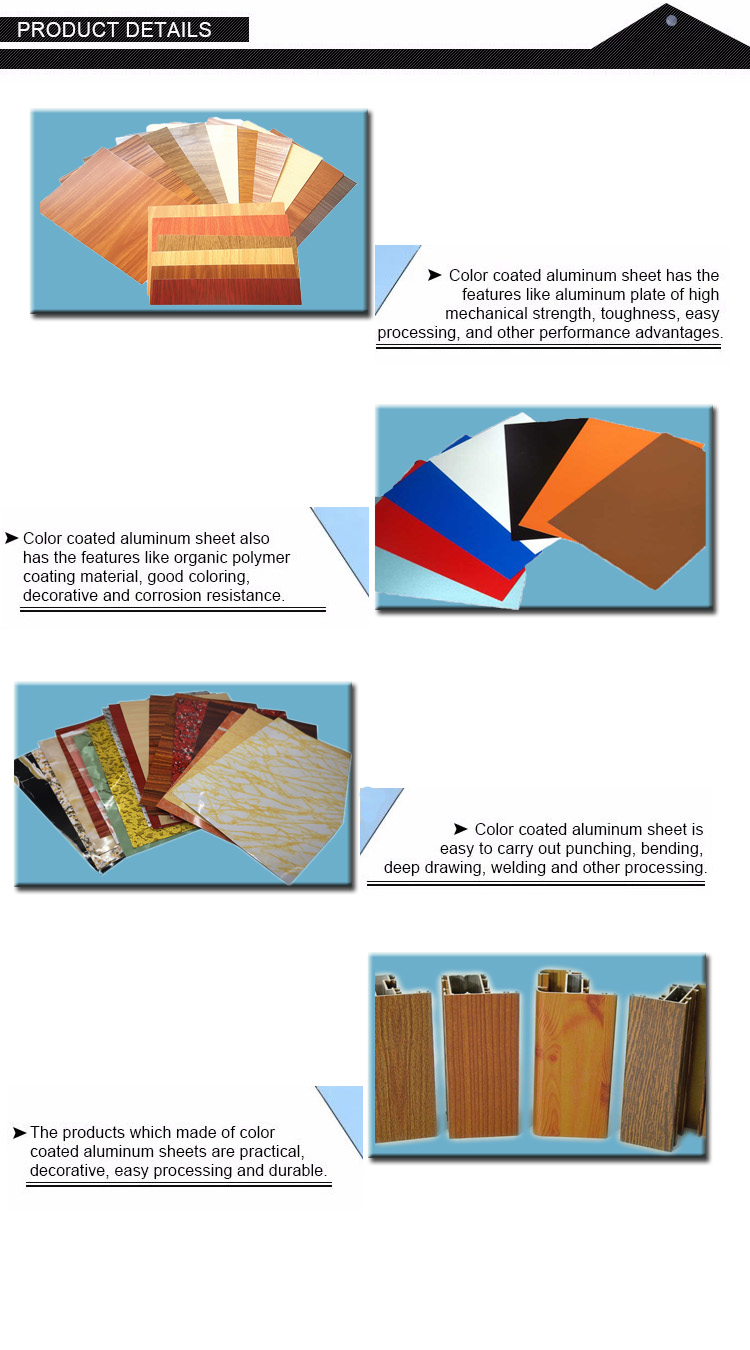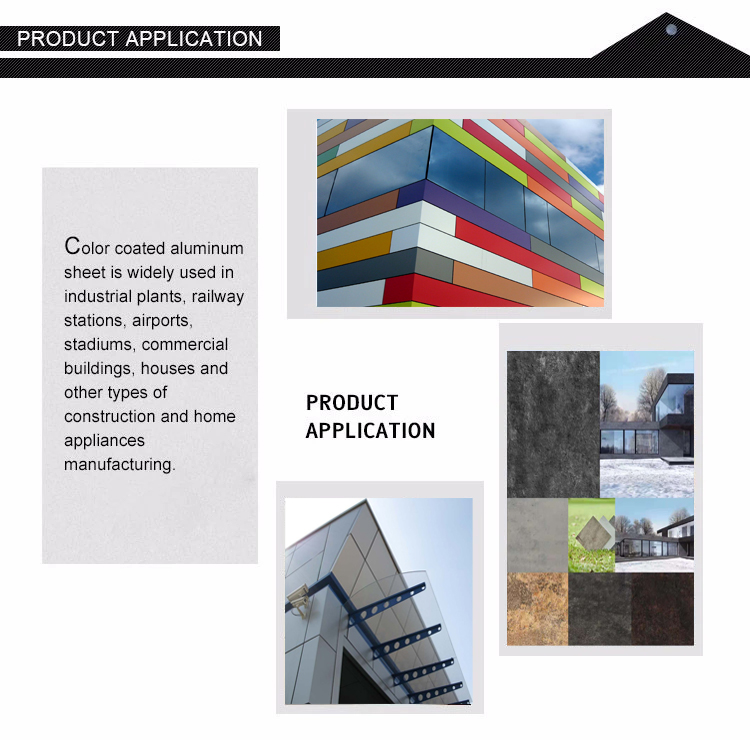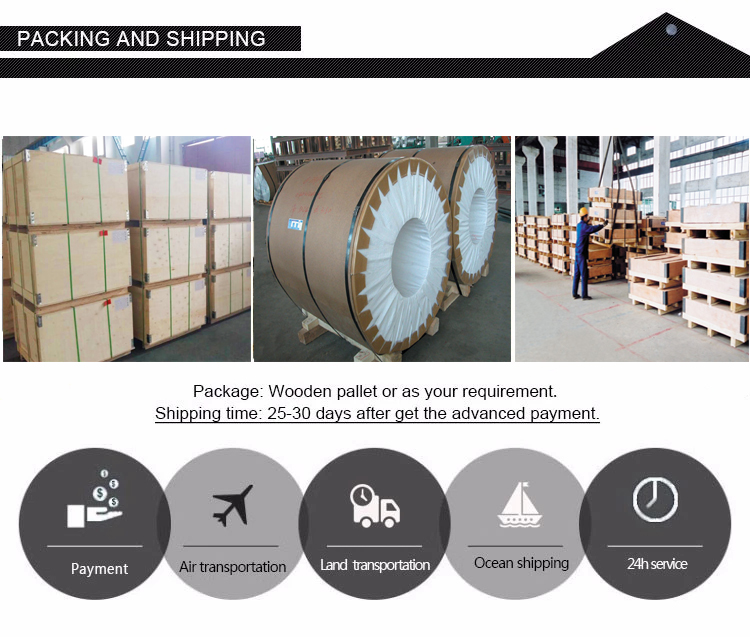 Get the latest price? We'll respond as soon as possible(within 12 hours)