Black Colored Mirror Aluminum Sheet
Brand :Alkonce
Product origin :Henan
Delivery time :30 days
Supply capacity :3000tons/month
1.The Black Colored Mirror Aluminum main products of mirror aluminum plate are 1xxx, 3xxx, 5xxx aluminum alloy plate, mirror aluminum plate is mainly used in lighting, interior decoration, electronic products shell, signs and other fields.
2.The Black Colored Mirror Aluminum Main Equipment: one (1+4) tandem hot rolling production line, 23 continuous casting production lines, 9 cold-rolling mills, 7 foil rolling mills, 3 sets embossing lines, 4 Germany automatic roller coating processing lines, 2 mirror polishing machines, tension levelers, flying shears, high speed slitting machines 4 sets, annealing furnaces, etc.

The Black Colored Mirror Aluminum With the gradual improvement of people's aesthetic level, people
They tend to use mirror aluminum plate and other metal materials background wall to enhance the overall aesthetic.
As a kind of background wall form with great impact, mirror aluminium decoration is favored for the following five reasons:
1. The Black Colored Mirror Aluminum is a lightweight material, reducing the load on the wall, providing a better choice for interior decoration;
2, the mirror surface aluminum its reflection effect lets the background wall simultaneously have the practicality and the decoration,
causes the room and the office to be able to obtain the high-end, the bright enjoyment;
3, whether it is transportation, installation, cleaning and other construction operations are easier to implement;
4. Mirror aluminum has excellent processing performance, can fully adapt to a variety of complex shape design, and can
To process various types of curve lines, to give designers with a huge play space to expand the interior designer design space;
5. The Black Colored Mirror Aluminum High cost performance, very low maintenance costs, long service life.
Mirror aluminum plate has a good decorative effect and excellent processing performance, so that it has become a number of
decorative manufacturers flocking to the material.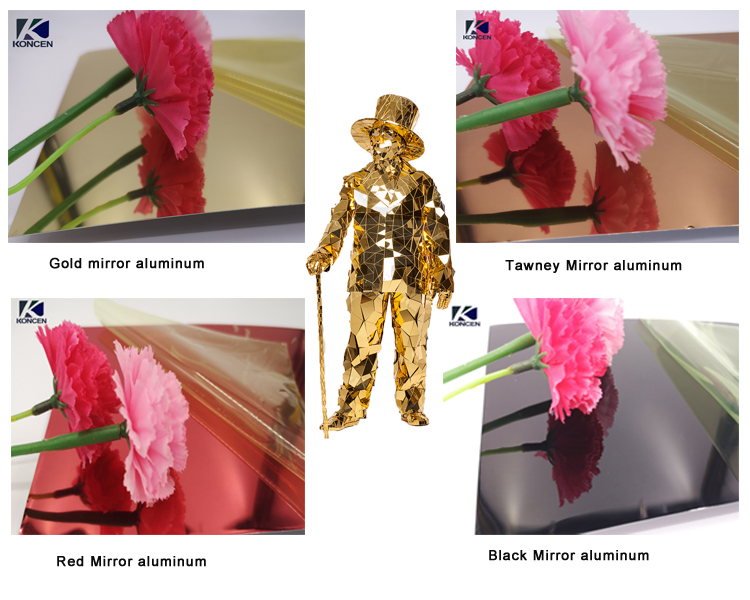 Product

Mirror Finish Aluminum Sheet

Advantages

(1) flat and smooth surface, no scratch, no bubble on the surface

(2) excellent optical performance

(3) stable chemical stability

(4) Seaworthy wooden case package and competitive price

Thickness

1, 1.3, 1.4, 1.5, 1.6, 1.7, 1.8, 2, 2.5, 2.7, 3mm

Normal Sizes

600*900, 914*1220, 700*1000, 1220*1830mm; Small size: 100*150mm--600*900mm

Application

Decoration andfurniture, pocket cosmetic mirroretc.

Packing

1.interlayer paper between two sheets

2.seaworthy wooden cases

3.iron belt for consolidation

Delivery

Within 20-30 days after receiving your deposit of T/T or L/C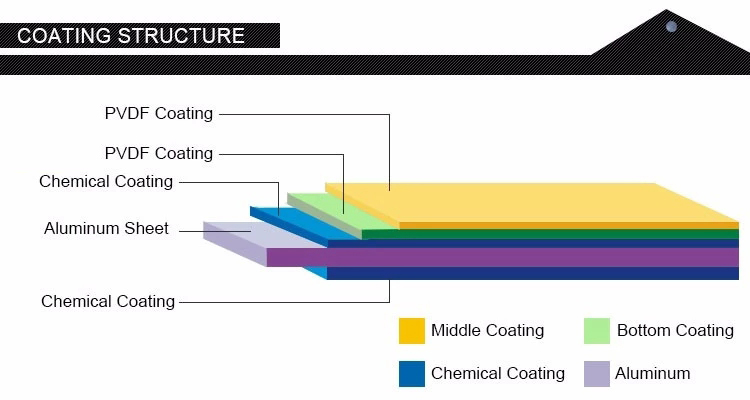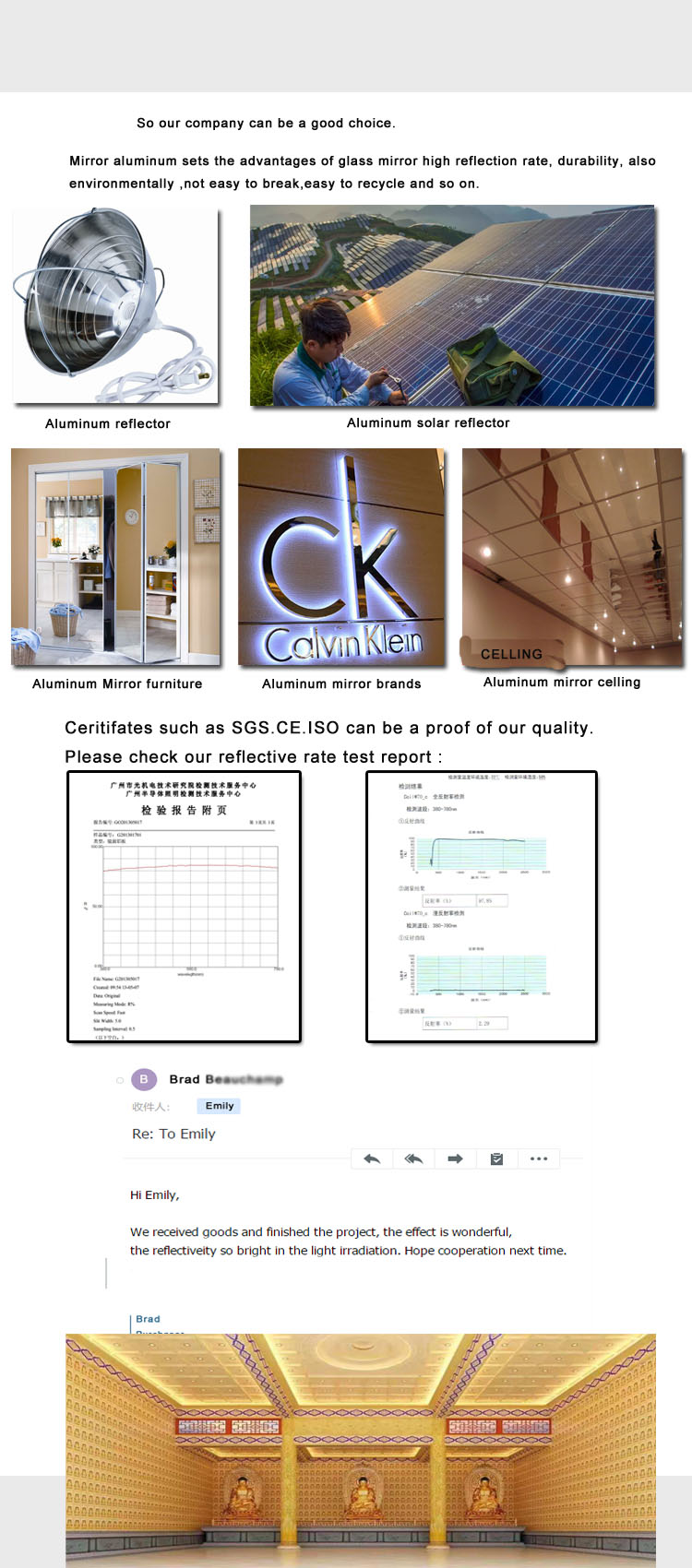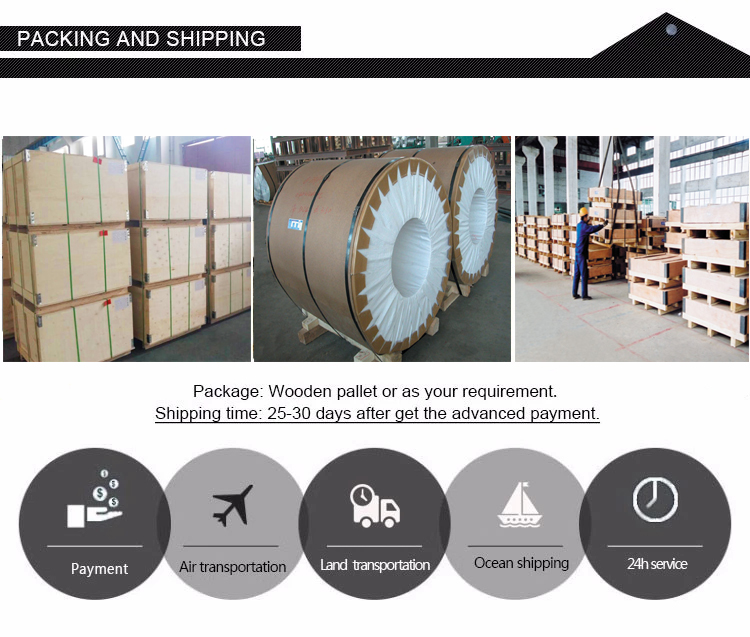 Get the latest price? We'll respond as soon as possible(within 12 hours)